TESTIMONIALS FROM 2016 CAMP
Sarah – Our boys loved it and requested to come back next year. Thank you so much for everything!
Maria – This summer has been a great summer for them, especially with this being their first time coming to the program. I like that there was always some type of fun activity for them to participate in and learn from.
Laura – The girls had fun and really liked the talent show at the end of camp. They would be disappointed if there was not a talent show next year as they said it was their favorite part of summer. They liked the fire truck water day. Overall however the kids had fun, made friends, and the price is right.
Octavia – My son was only able to attend one week this year because he spent the summer with his dad in Oklahoma, but he really enjoyed the one week 1 August thru 5 August. I think the staff is friendly and always helpful. I'm glad you guys are working on the few kinks and I know you will be bigger and better next year. I love what the organization is doing for the community, hiring good people, low cost without sacrificing quality in the care, facilities or programs.
Melissa – This was the first year that Justin attended the BMYC. He has told me he really enjoyed going to the camp at the Oakleaf Jr-High School Location.
Traci – I liked how there were field trips and different activities for my child to do while in attendance.
Sandra – Please add my 2 boys to the list for next year. They have attended the Oakleaf camp for the past 2 years and love it. They can't speak enough about it, as well as, Coach Chris.
Janelle – Our experience this year at camp was a highly positive one. Our children have been participants for three years, and we are excited to witness the expansion of BMYD. We are excited for 2017!
Terry – This is our second year in your program. And we LOVE it. We attended the OJHS location. Mr. Littles is the best!!!!! And the staff and volunteers are AMAZING!!!!!! I can't think of anything to change!!! We are very pleased with how you run camp!!!! Carson would LOVE to attend again next year!!!
TESTIMONIALS FROM 2015 CAMP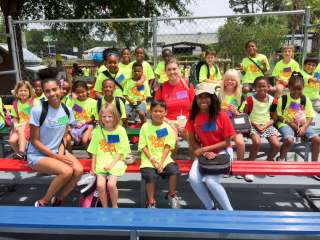 Kay – I just wanted to take a minute to tell you all how much we appreciate you, the teachers, the counselors and the student leaders this summer. It's sometimes hard to be parent, even when there's two of us to do the job, you have to make sure your children are being cared for by someone you trust and depend on. You guys have definitely hit the mark on everything! Every interaction we've had with you has been wonderful, I feel all our needs were met, and exceeded. Those young ladies up front were awesome! They made check in/out so smooth and easy. The teachers and counselors did their best making sure the kids were happy and taken care of. At pickup, whenever I asked my kids "how was your day? It was never just "it was okay", they always had a good story for me. Last, but not least Maya and Brady love you guys, they already say they can't wait til next year to come back, I feel the same way. Loved the talent show!!! Thanks so much for being there.
Erica – I just wanted to send you a short testimony and let you know that I have been very impressed with your organization and with the summer camp. Christian has had a great time, and you and the other staff have been responsive and professional. Everything has gone well with no hiccups for me and my family which is impressive considering the OJH camp is in its first year! And I am very excited about the talent show: Christian has been telling me all about it! Thanks again! I hope camp will be back at OJH next year and Christian can attend next summer too.
Jocelyn – My son absolutely loved this camp!!! He has gone to a camp every year since he has been in elementary school. But, this by far has been the best. He never wants to miss a day or be picked up early. Keep up the great work in Oakleaf. We look forward to having this camp in our community next year.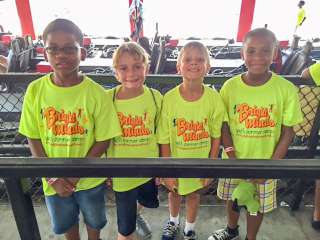 Jason – Thank you for the opportunity to share our family's extraordinary experiences during the Summer Camp program at OJHS 2015. Finding a cost effective and safe environment for three children had always been a daunting task. We've been blessed since first being exposed to BMYD after receiving a referral last year for summer camp. Our children enjoy the fun, active, creative, and expressive environment the camp offers. My husband and I appreciate the components of education, life skills, leadership, team work, and the valuable personal connections with peers, teachers, and teen volunteers. Though the summer is winding down, and a new school year is just around the bend, our children are already fired up for camp next summer. We are excited to witnessing this movement soar! BMYD programs are an integral part of our family unit, but is also quickly embedding itself as a staple in the community as a whole. We appreciate all you do!
Peggy – I would like to take this opportunity to thank you, Coach Littles and the staff at Oakleaf Junior High School for the summer camp program and field trips. Elijah has totally enjoyed summer camp and because the pricing has been kept low, he was able to go for 5 weeks. He has already asked about Christmas camp. I know that this was the first time at Oakleaf Junior High and hope that it has been such a success that you will be able to bring it back there again.