TESTIMONIALS FROM 2017 CAMP
Parents Name: K. Brown
Campers Age: 7
Testimonial: My daughter attended camp this year. She loved to come to camp everyday she talk about how much fun that she had.
Rating: 5/5 Stars
Parents Name: J. Leger
Campers Age: 5
Testimonial: We have two children in camp this year and both boys have come home and said how much fun they have had. They love the field trips that have been planned and the teachers are amazing.
Rating: 5/5 Stars
Parents Name: K. Potter
Campers Age: 13
Testimonial: Jackson loves camp. Everyone is very fun and professional, don't change a thing. He said it is amazing. Thank you for all you do.
Rating: 5/5 Stars
Parents Name: C. Seiling
Campers Age: 11
Testimonial: I like keystone BMYD camp because the staff is nice. Also because there are a lot of activities and games to do.
Rating: 5.5 Stars
Parents Name: R. Ekenbarger
Campers Age: 9
Testimonial: Camp is great. My daughter is having a blast. She enjoys field trips ad science activities. I like that she gets to practice math and reading in fun ways. She gets to do a lot for a very affordable price. We are glad BMYD is in Keystone.
Rating: 5/5 Stars
Counselors Name: B. Ludwig
Counselors Age: 17
Testimonial: I've been a counselor here for 3 years, and I've love it. Our counselors and instructors get along great and it is always fun getting to bond with the campers. What I love about our camp is that it is smaller than other, so everyone gets to know each other better. Our camp is like a family.
Rating: 5/5 Stars
TESTIMONIALS FROM 2016 CAMP
Christina – We really enjoyed the Summer Camp this year at KHHS. Our daughter Lily attended the 5-6 year old class and had a blast. This was her first time. We LOVED her teacher Ms. Jones. I was really pleased with the tutoring that was provided throughout as well as the field trips and the Friday water days. Lily's summer was a great one filled with lots of fun and learning thanks to this program. She will definitely be returning next year.
Lisa – Very happy with this program and the staff was AMAZING! Would be interested in after school program for sure!
James – We love the program it's great. Our son was able to make new friends and grow mentally and emotionally and learn daily life skills, team work, kindness etc. His teacher Mrs. Jones was really great with him.
Audrey – Last year was Joshua's first year at Keystone and he had such a great time he wanted to come again this year. Not only did he come but this year also his brother Jasiah. Once again Joshua had a wonderful time and had some comments every day and really liked his group and Mr. Jackson. Jasiah had never had this experience before but could not wait to go each day and wanted to make sure he did not miss anything! They went on every field trip and each one was a great experience with so many things to tell me when they got home. I am so thankful that I was able to send both this year and it was worth every penny and I give God the Glory for providing. I like the memory book Mrs. Jones's class did and it will be a keepsake for sure! I also want to thank Ashley for all of her assistance and caring that she did.
Brittany – My son really enjoyed attending BMYD summer camp this year and will definitely be returning next year. We really loved Mrs. Jones who was in charge of the 5-6 year olds. Also, Mrs. Ashley the director, and Mrs. Swartzwelder the co-director were always very friendly and helpful. One of the volunteer counselors, Grace, was also very great with my son.
TESTIMONIALS FROM 2015 CAMP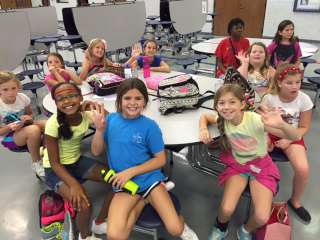 Kelly
– My son had so much fun this year at camp! He will definitely be returning next year.
Ashley – My daughters had a wonderful experience at camp this summer. I loved that they did not use any electronic devices all summer. Instead, they did what kids should be doing! They played games outdoors, played board games, interacted with friends, learned great life lessons, and came home exhausted every single day! They absolutely loved getting up and going to camp every day. I would highly recommend this program to any other parent!
Sam – My granddaughter loved her summer with Bright Minds Youth Development. I love how there was a new theme each week and she learned many valuable life lessons.
Kristen – This program has been a great program and I'm glad to see it coming to Keystone Heights. My son Jackson has really enjoyed everyone there and he speaks highly of the counselors there. He has enjoyed all the field trips as well. I love the fact that there is fun and learning to be done as well during camp. There is not a camp in the area that is as reasonable as this one and that provides field trips and hot breakfast and lunch. We hope to see you back next year.
Karen – My two grandsons attended the KHHS summer camp and I would highly recommend it. They loved the field trips and had a blast participating in the mini-camps!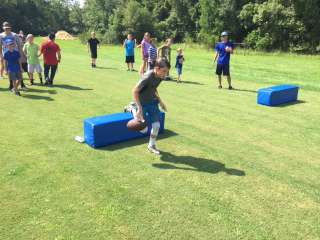 Julia – My daughter attended camp with BMYD and she had so much fun. She came home with many fun stories and I love that she was not allowed to bring her cell phone. I hope this program continues to stay in Keystone because we need it in this area.
Joseph – My kids attended the full summer and they had loads of fun from the first day to the very last. I would highly recommend BMYD to anyone out there. They offer a highly quality camp at affordable prices. No other programs offer anything like that.
Audrey – Mr. David Bright; I wanted to let you know how much I appreciated you starting this camp. It was definitely a blessing not only for Joshua but for me as well! He enjoyed it and had a lot of fun and learning experiences. Every field trip was educational and/or fun. If it were not for this opportunity I am sure he would have been very bored and having no one to spend time with would not have been a good option. Ashley was always there to answer questions either by email or phone and that was really appreciated. I liked the way Joe handled situations as did Joshua. Once again thank you!